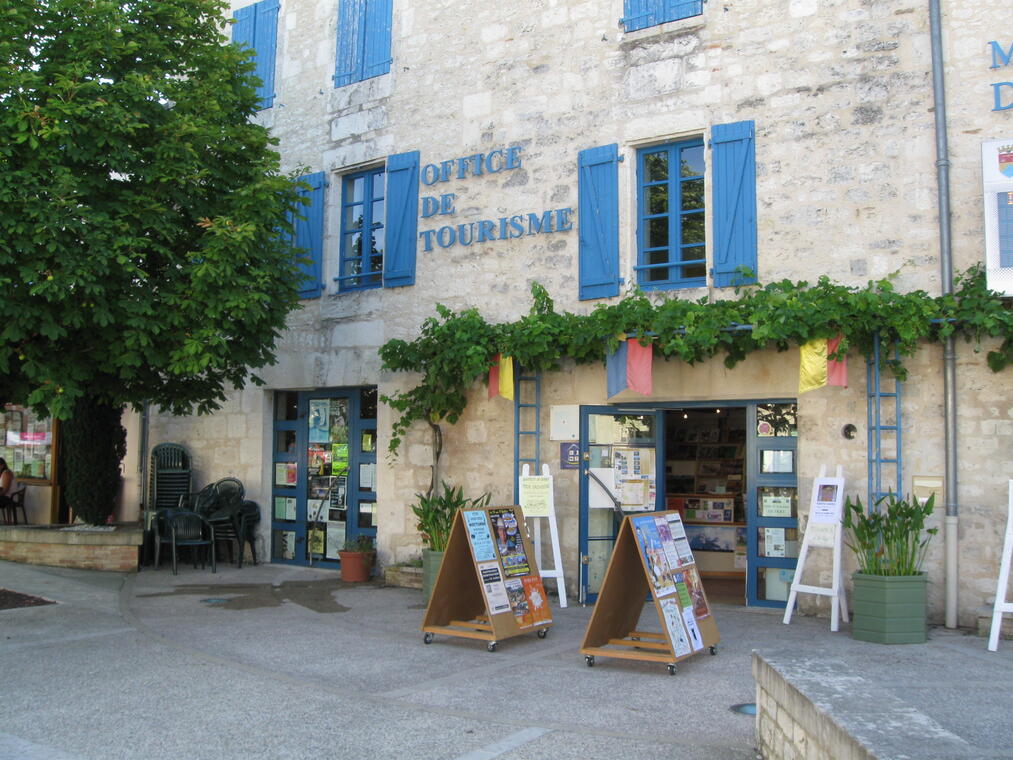 Tourist Office of Montpezat de Quercy
Tourism institutions,
Tourist Information Office
in Montpezat-de-Quercy
Information office, institutional tourism organizations in Montpezat-de-Quercy

Montpezat-de-Quercy opened his union initiative May 20, 1965, he was reclassified as a star Tourist Office in 1996. Located in the heart of the medieval city, is housed in a municipal building, white stone, once home of a poet. The Tourist Office in Montpezat-de-Quercy, is meant to be a place of exchange, backbone, initiator and dynamic. A report on Tourism and Handicap Label, obtained in December 2007 declined for four deficiencies: motor, visual, hearing and mental.
Spoken languages

Tourism and handicap